Who Are We?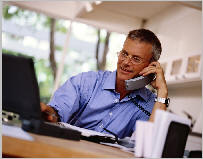 We are an ethical collection firm whose principals have over 30 years of experience in commercial, consumer and medical / dental collection services.
Our collection staff is skilled in all phases of collection services including skip tracing, dispute resolution and asset location.
The MN& A team of trained professionals have earned a solid reputation for positive results.
Our staff is compliant with all of the federal, state and local collection laws, including the Fair Debt Collection Practices Act and The Fair Credit Reporting Act.
We are members of the American Lawyers Quarterly, allowing our firm the ability to arrange suit against debtors Nationwide and Worldwide.
We are a professional collection firm ready to assist you in collecting accounts that remain delinquent.